You can help provide Thanksgiving dinners for families in the Twin Cities living with life-threatening illnesses.
Turkey Drive Fundraisers
Select A Team:
Thanks for donating to the Turkey Drive!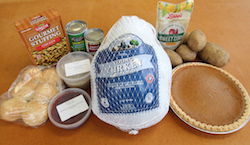 Every $50 provides a Thanksgiving feast for a neighbor living with a life-threatening illness and their family to enjoy together this November.
Your tax-deductible gift of any amount will help provide hope and comfort to neighbors in need throughout the Twin Cities.