You can help provide Thanksgiving dinners for families in the Twin Cities living with life-threatening illness.
Turkey Drive Fundraisers
Select a Team:
Top Teams
Gryffindorks
Thanks for donating to the Turkey Drive!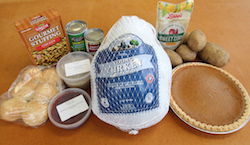 Every $50 provides a Thanksgiving feast for a client and their family to enjoy together this November.
Your tax-deductible gift of any amount will help provide hope and comfort to people throughout the Twin Cities living with cancer, HIV/AIDS, multiple sclerosis and ALS.
1. Choose your recipient
Donate to a fundraiser
Donate to a team
General donation
2. Select a donation amount
3.
How your donation will be displayed
4. Click a payment method